Dear balloonist friends,
Times flies: nearly 6 years have passed since the creation of EBF, on April 14th 2014 in Paris.
EBF will enter its 7th year in 2020 and has been working with EASA on all matters regarding ballooning regulations for more than 5 years and is actively participating in working groups on several topics regarding general aviation.
This means that a small group of people participate not only in Rule Making Tasks, but also in focus groups that conceive the future of aviation safety. Ballooning may be small in number of pilots, but our implication is certainly as strong as other disciplines.
This is what we have done since we started to work with EASA in 2015:
Operations, Part BOP: finished, and already in force since April 2019. Only a few details in AMC/GM need to be synchronized with other parts.
Training: The "DTO" (Declared Training Organization") in a few months (April 2020) training will only be possible inside DTOs (or ATOs). This will structure and harmonize training throughout Europe, allow all European pilots to benefit from the same quality of training and therefore to be able to work in other European countries, as training, for commercial pilots, is linked with operations and licences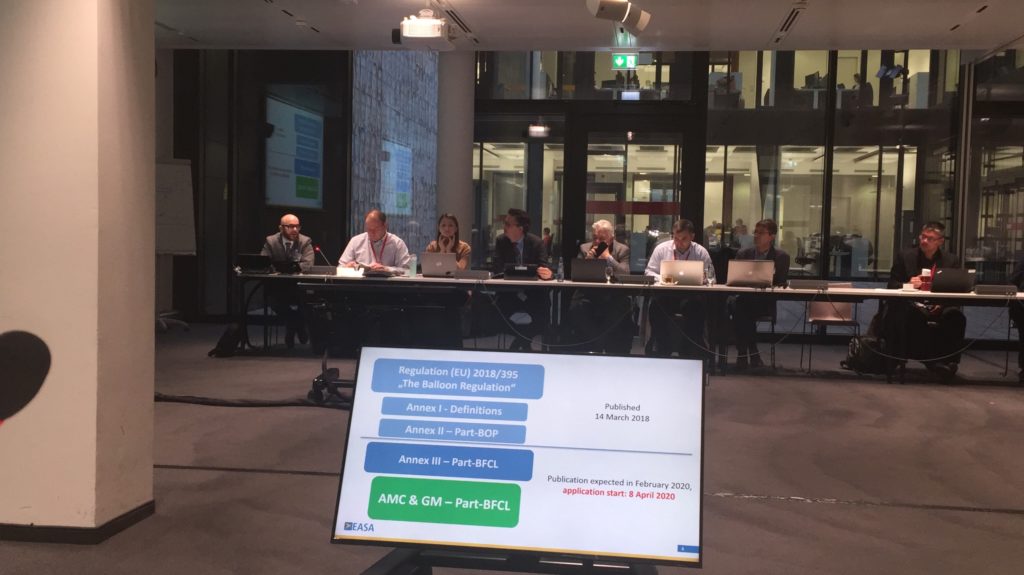 Licences: BFCL. The task force, created by EBF and EASA in 2016, chaired by Paul Spellward from UK, has achieved its mission, as the new licences come to a reality in 2020. The AMC and GM are also ready, so all European pilots will have the same licence.
In parallel with the BFCL work, the medical requirement for the BPL except when conducting commercial passenger ballooning has been reduced to the LAPL medical, which is a major success driven by EBF.
Maintenance rules are being refresher and made somewhat lighter with the arrival also in 2020 of Part M Light. This rulemaking task started in 2013, with EBF taking the lead for ballooning in 2014.
EBF people:
You will be very surprised to know that all this has been achieved by a very small number of people:
Karel Abbenes, from Holland, EBF Vice President
Phil Dunnington, from UK, EBF General Secretary
Geert Peirsman, from Belgium, Treasurer
Jan Andersen, from Denmark, Webmaster
Paul Spellward, from UK, chairman of BFCL task force, and Jean Donnet, FCL expert
Thank you All For your dedication, competence, and friendship!
Our thanks also go to the EASA team, especially to Patrick Ky and Dominique Roland who took us seriously from the beginning and made all this possible, and to all other participants in the working groups. In particular on the BFCL work, Daan Doussi and Christian Kucher have worked closely and warmly with the ballooning experts.
Last but not least, I would like to also congratulate our Spanish representative, Neus Llado, who recently gave birth to twins! The future of ballooning is on its way!
So, on behalf of all members, and the executive Committee, I wish to all balloonists a very successful and very safe 2020.
Patricia Lamy
EBF President.