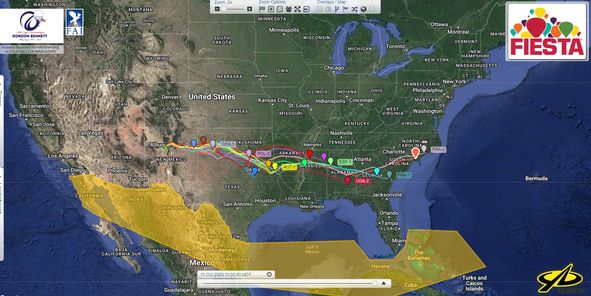 EBF members have been following Gordon Bennett gas balloon race for 4 days, hardly finding time to sleep. We thank the American organisers who have done a terrific work.
What the crews have achieved from Albuquerque this year is incredible, and we would like to congratulate all of them.
We have especially happy that the podium is entirely European, with two French and one German crew. This proves the excellence of European Balloonists. Thank you Eric Decellière & Benoit Havret, Willi and Benni Eimers, and The "two Benoit" (as we call them in France) for bringing us so much joy and passion.